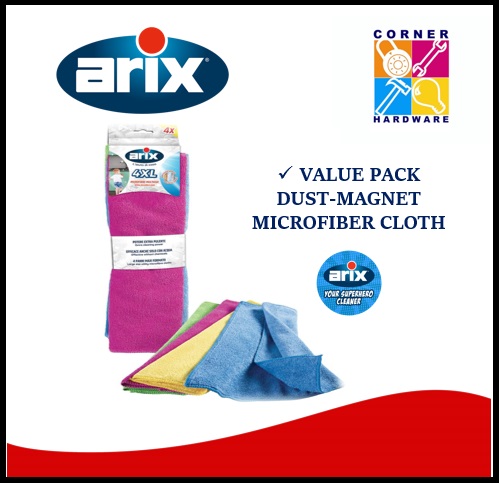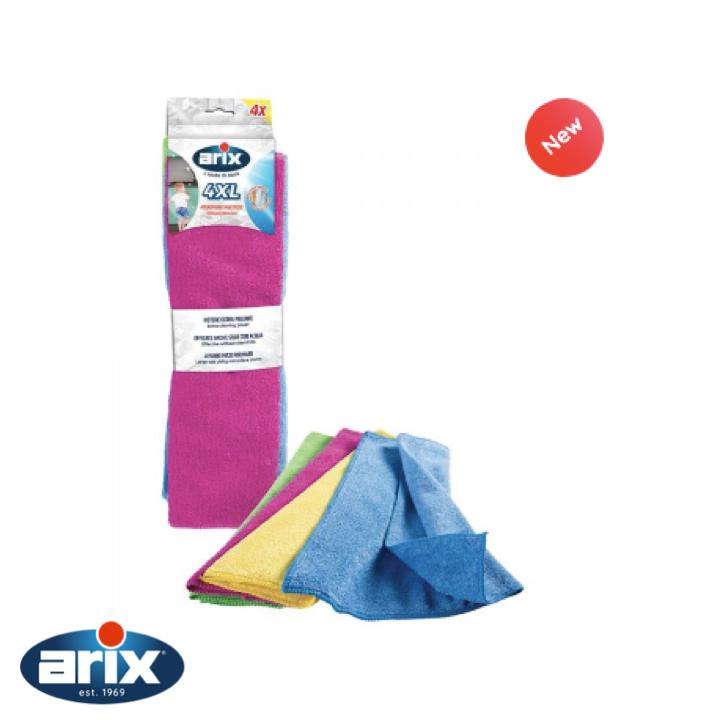 ARIX Microfibre Utility Multipack 4pcs
Microfibre cloth for all around cleaning in the house. Use dry for dusting, wet and well squeezed for a thorough removing of stubborn dirt, grease stains and grease from glass, Inox and from all delicate surfaces.
Product Features:
Multicolor for segregation of use
Wet and Dry Application
Economical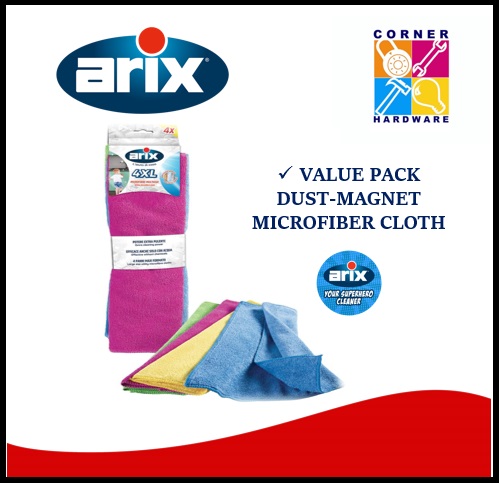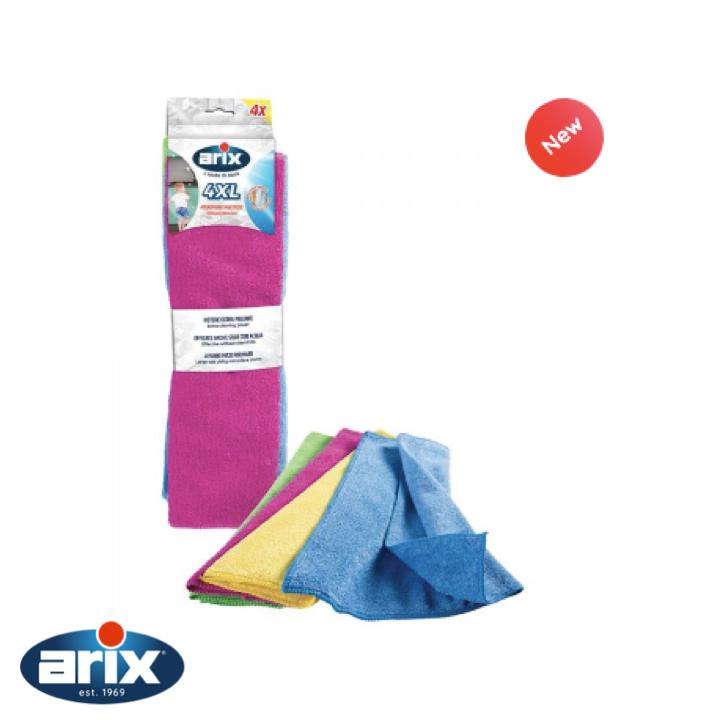 How to Use:
Microfibre cloth to be rinsed, well squeezed and hanged up after each use. Do not use the microfibre cloth with bleach or aggressive detergents. Can be washed by hand and soap or by washing machine up 60° without softener.